Over the last month, Colebridge's Charlotte Wong has continued to succeed in various competitions across the country.
At the Topspin Nottingham 2* Cadet Rating (group 3) event, she finished in second place behind fellow Warwickshire player Monica Chang. Charlotte won 5 out of 7 matches on route to her runner-up position.
On Sunday 2nd October, Charlotte played at the Hull St Mary's 2* Tournament. Charlotte successfully won the Under 11 girls' event, including beating Cindy Xiano. In the under 11 mixed event, she finished in second place, beating Jayden Zuan Chen, before losing to Li Hao Chen in the final.
In the under 13 mixed event, Charlotte reached the semi-finals losing to Li Hao Chen.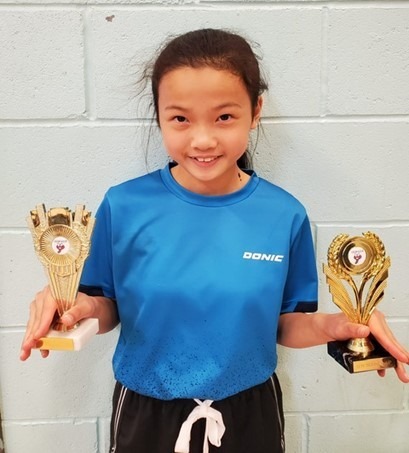 Charlotte is looking forward to representing the Warwickshire County Cadet 2nd team on Saturday 22nd and Sunday 23rd October, taking place at Knighton Park in Leicestershire, in addition to representing Colebridge in National Cadet League in early November.