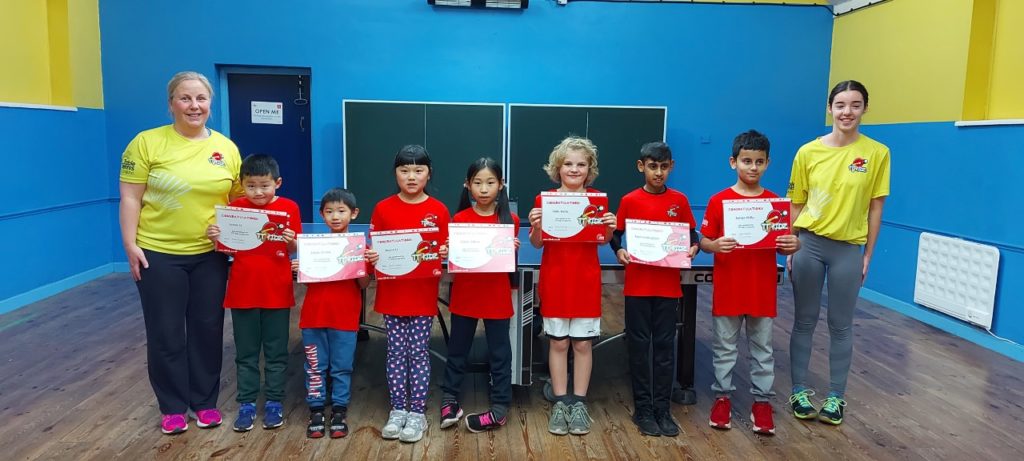 Following the successful delivery of the TT Kidz programme before Christmas,
Colebridge are going to recommence the next programme, starting on Saturday 5th February 1.15 – 2.15pm for 8 weeks.
The programme is a great way for all children to learn new skills in table tennis, in addition to the importance of team work, get fitting, having fun and making new friends. The programme is available in Table Tennis Clubs and Schools throughout England.
Places are limited and can be booked via here.
If anyone has any questions regarding the forthcoming TT Kidz programme, please contact Kate Hughes ([email protected])