Colebridge Table Tennis Club were represented by two teams at the first weekend of Women's British League which took place on Saturday 16th and Sunday 17th October 2021 at Aldersley Leisure Village in Wolverhampton.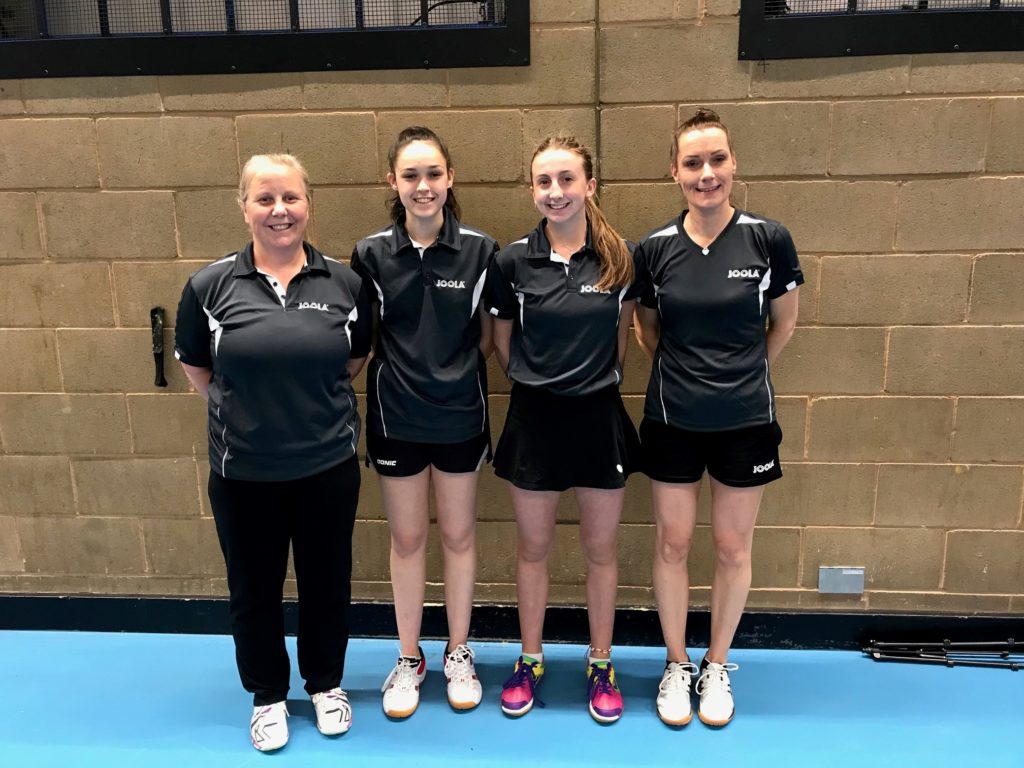 Colebridge 1, represented by Kate Hughes, Sara Williams, Amy Marriott and Lara Whitton finished in 4 th place in the Premier Division with 4 points. The team beat Glenburn Irish Ladies 5-1 and Byng Hall 4-2 in their first two matches; with Sara Williams winning 4/4, Lara Whitton 3/4, and Amy Marriott 2/4 at this point. The third match was one of the closest 0-6 losses, with three matches going to the 4 th set and three matches going to the deciding set.
The match was the last to finish on Saturday evening, demonstrating how close the matches were.
On Sunday, the first game finished as a 2-4 loss to current Premier Champions Joola Plymouth, with Kate Hughes losing 10-12 to Evie Collier in the 5 th set, followed by the same score line between Lara Whitton and Lois Peake, but going in the favour of Joola Plymouth. The final match of the weekend also finished as a 2-4 loss against Glasgow Drumchapel, with Sara Williams beating Scottish National Champion Rebecca Plaistow, and Whitton beating Drumchapel's number 1 Alicja Czarnomska 3-1.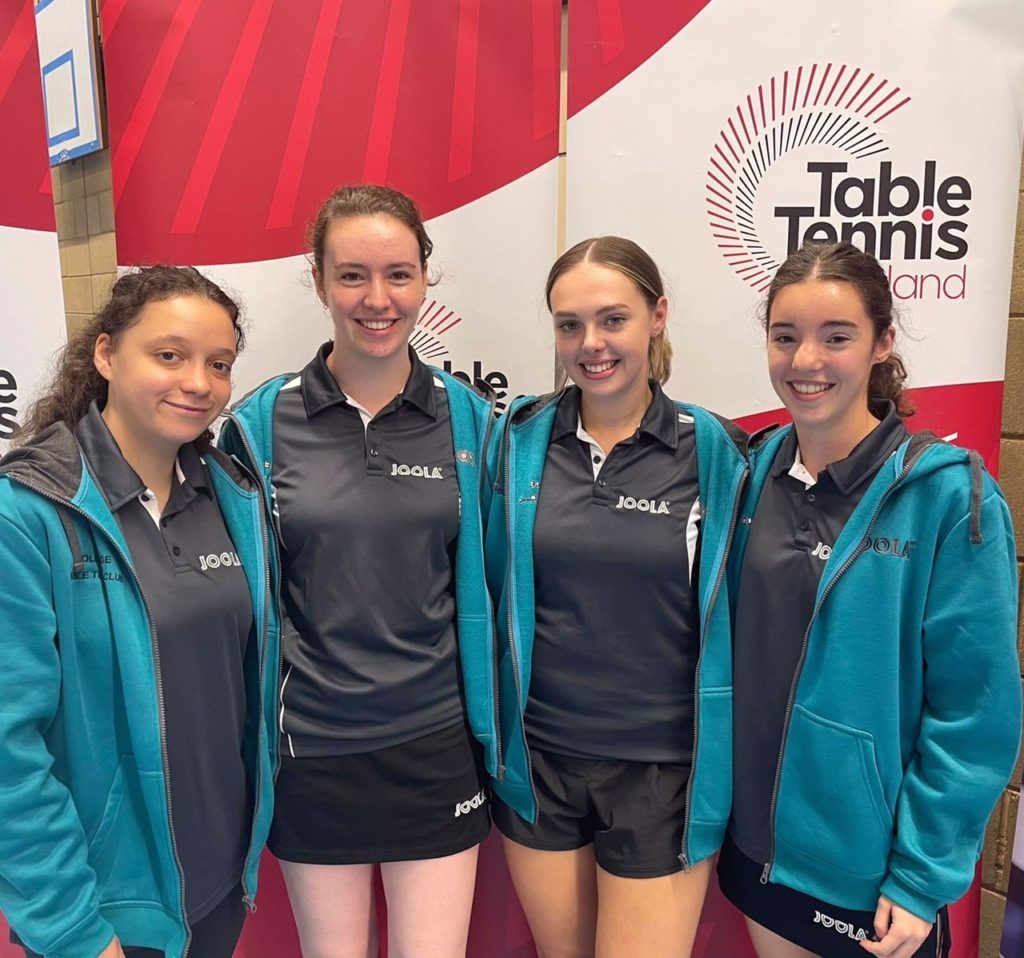 Colebridge 2, represented by Lisa Rinnhofer, Sophie Rinnhofer, Olivia Fletcher and Georgia Harris were playing in Division 2. Their first match was against Fusion, and faced Maria Engleson, before she played up in the Premier Division for the rest of the weekend, and finished with 100%! It was a tough first match, with Fusion winning 6-0. The team bounced back with a 4-2 win over Brighton, with Lisa Rinnhofer and Olivia Fletcher winning two matches each, as well as Olivia being awarded player of the match. A close 2-4 loss ended their third match, with Sophie Rinnhofer missing out 9-11 in the 5 th set to Lina Kazimieraitye. Older sister Lisa and Olivia both beat Silvia Trenti.

On Sunday, Colebridge 2, lost 1-5 to Dun Laoire Ladies, with Olivia once again picking up the winning match for the Shirley based team. Unfortunately, due to unforeseen circumstances, Colebridge 2 did not have opponents for their final match which was recorded as a 6-0 win. Colebridge 2 are positioned in 5 th place in Division 2, on the same number of points as Brighton in 4 th place, and 1 point behind Dun Laoire Ladies in 3 rd place, with all to play for in the reverse fixtures.
All players represented Colebridge Table Tennis Club with a great attitude, supporting their team mates throughout the weekend, and look forward to playing the second Women's British League fixtures in January 2022.