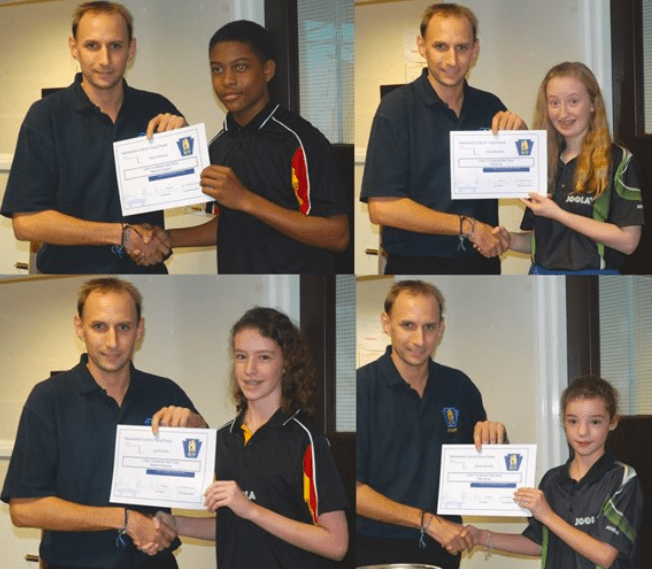 COLEBRIDGE YOUNG MEMBERS IN THE LIMELIGHT AT DOSTHILL – report by Neil Wheatley.
The Warwickshire Clubs for Young People ( Ed's note – see http://www.wcyp.org.uk/ also , a very informative website) uses its AGM to honour those clubs and members who have made a significant contribution to WCYP, especially at National level, during the previous twelve months.
Last year Colebridge YPC was WCYP's Club of the Year, largely due to the achievements of our young members at the NCYP National Table Tennis Championships. This year, at Dosthill Boys Club, and with proud parents looking on, they decided to present certificates of achievement to the winners and runners-up among the happy band who travelled to Widnes in June to represent Warwickshire and Colebridge once again.
This is the first time that the club has had 3 girls in a starring role, so especially well done Lisa, Sophie and Emma. We must not forget Callum though, who like Lisa, is a National Champion, and who even managed a brief smile.