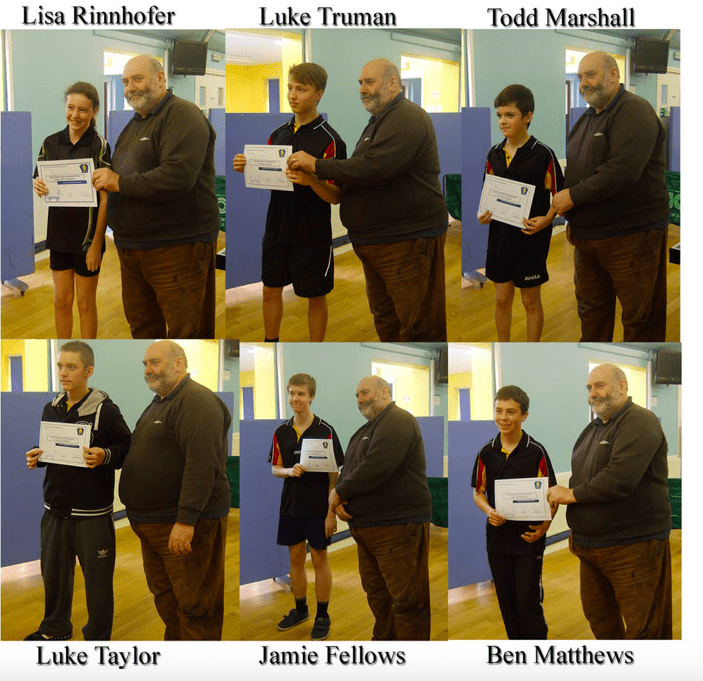 Warwickshire Clubs for Young People. 2012 Table Tennis Championships.
Although not as well supported by the other youth clubs in Warwickshire as it has in the past, this year's competition still provided some excellent table tennis and some closely fought matches. Colebridge juniors usually do well in the competition and, this year, they totally dominated it, providing the winners of all 4 events and 2 runners-up.
Lisa Rinnhofer, the only girl to enter the event, beat all of the boys in her age group, to become the Under 12 winner.
Todd Marshall also beat everyone in his age group to become the Under 14 winner, with Ben Matthews, who lost only to Todd, the runner-up.
Jamie Fellows, in his first competition outside his club, was the Under 16 winner.
The two Lukes, Taylor and Truman, had the Under 19 event all to themselves, with the more experienced Luke Taylor proving the stronger of the two.