More success for Colebridge yesterday (October 16th) at Burton-on-Trent in The National Cadet League.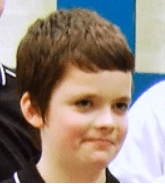 The trio of Sam Henderson , Todd Marshall and Michael Haynes triumphed against all comers to top Division Two, Sam and Todd won seven out of eight games and Michael six.
There is another round of games to come , in December , against the same opposition , on the strength of this showing , promotion to Division One for the final rounds next year , seems assured.
Well done lads!