Colebridge players Rex Ho, Sean Lee, Jaymas Ng and Jack Mobberley represented Tudor Grange Academy Solihull, in the Warwickshire Schools Team Championships on Sunday 12th November, which took place at Meon Vale Leisure Centre in Stratford.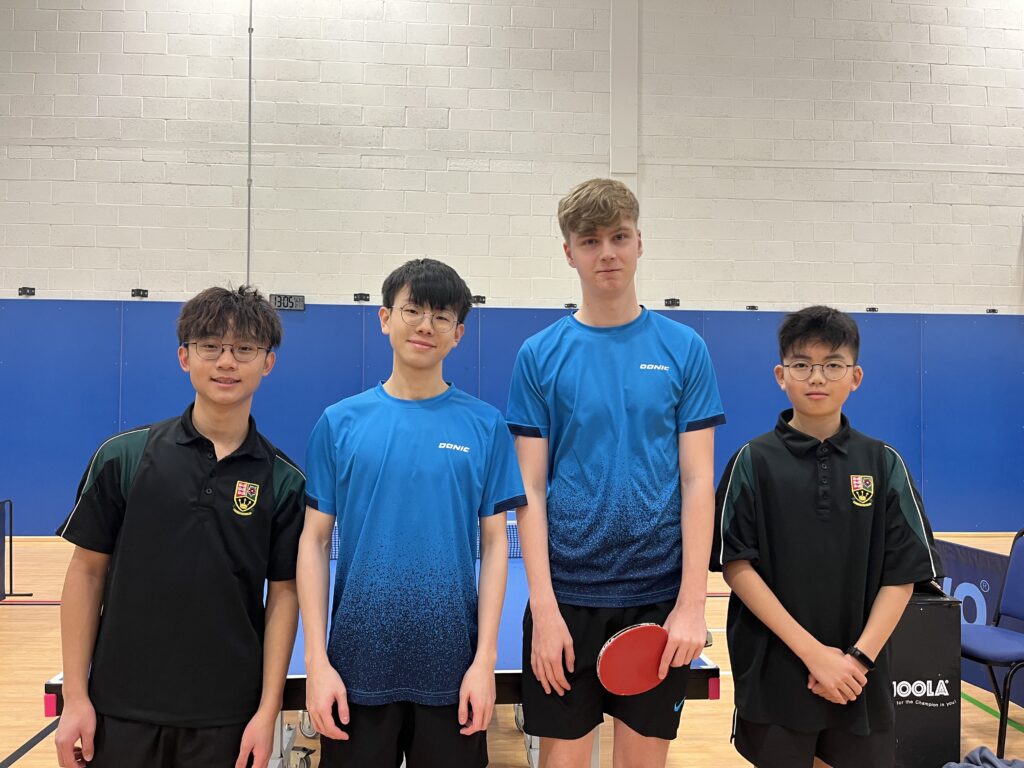 The Tudor Grange Academy team played against Warwick School in the Under 19 Boys Event.
The first six matches were shared between the two schools. Daniel Siu (Warwick School) beat Sean Lee 3-0, whilst Rex Ho (TGA) beat George Barnes 3-1. Harvey Wilson (Warwick) beat Jack Mobberley 3-0, with Jaymas Ng levelling for Tudor Grange with a 3-0 win against Ambrose Ho. Daniel Siu, a very awkward and consistent player with long pimples, beat Rex Ho in three close sets (13-11, 11-9, 12-10), alongside Sean Lee battling to equal the match score, with a 3-1 win against Wilson (11-8, 11-5, 9-11, 13-11).
The final two matches were going to decide the overall tie between to the two schools, and credit to both Jaymas Ng and Jack Mobberley for coping exceptionally well with the pressure. Jaymas beat Barnes 3-0, with Jack securing the win with a 3-0 win against Ho.
The final score was 5-3 to Tudor Grange Academy, who now progress to the West Area Finals on Saturday 3rd February at Wood Green Academy, Wednesbury. Haymas Ng was part of the TGA team in the Under 13 team event. However, his team missed out to a strong Warwick School Team.
Thank you to Mr Paszkowski from Tudor Grange Academy for supporting his students throughout the competition.