Report by Ed Lynn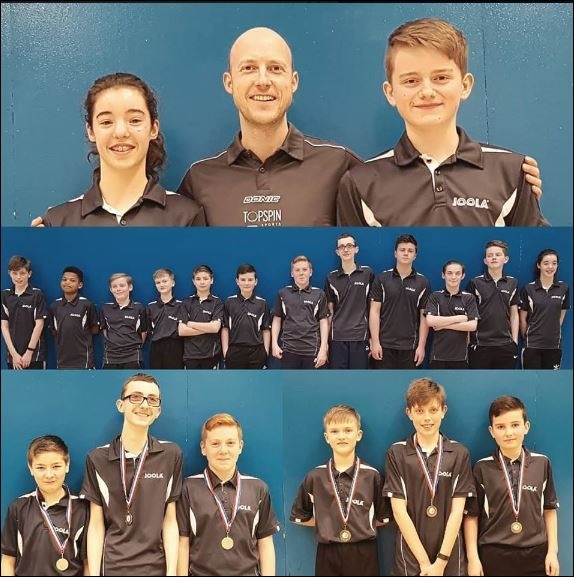 "A" Team – Nathaniel Saunders, Ben Rycroft Stanley, Sophie Rinnhofer. valuable support today ( 25-2-18 )  from Harry Simcox and Henry Belcher. Harry had a couple of huge wins. Nathaniel couldn't play today so our 3rd spot was taken by Henry and Harry on rotation. Our A team won Division 1 by 12 points. A maximum 6-0 win offers 6 points so to have a 12 point lead in the end was great, especially with the quality Woodfield also have. Nathaniel Saunders was unbeaten on our last weekend which helped us into a strong position. Ben was the joint winner of the individual race with Harry Fletcher from Woodfield. Sophie was also solid throughout.
"B" Team – Henry Belcher, Jack Simcox, Harry Simcox, Cyrus Harris. They remained competitive and finished 3rd in division 1. A great accomplishment for Colebridge to have 2 teams in division 1.
"C" Team – Luke Watson-Brown, Adam Stochlinski, Mason Blake. R-up spot in division 2. Bottom left photograph. Some ground was made today and they performed better than last time.
"D" Team – Tom Hoskins, Thomas Martin, Alex Setchell. The star of the show was Alex, not because he did better than the others, but he showed some real improvement and they all performed better than last time.
Well done to all of you.