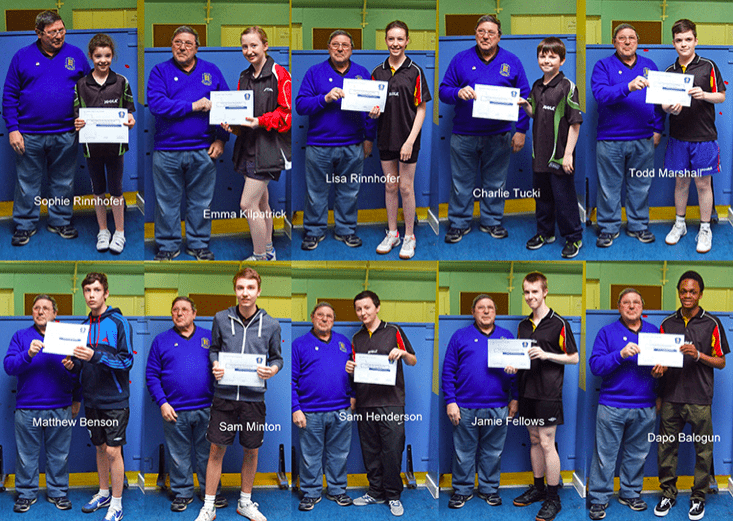 Colebridge Juniors Sweep to Success
Once again Colebridge members dominated Warwickshire Clubs for Young People's annual table tennis championships held at Nuneaton last Saturday, in terms of both the number of entries and success.
This year, the Club was able to include 3 girls in the squad of 13 and although they had to play the boys in their age groups in order to enjoy more matches, all 3 have gained entry to June's National Championships – Emma Kilpatrick as the Under 12 Girls Champion, with Sophie Rinnhofer runner-up, and Sophie's sister, Lisa, as the Under 14 Girls Champion.
Colebridge Boys failed to gain the top two places in only one age group- the Under 12 event in which Charlie Tucki was runner-up. Todd Marshall retained his Under 14 Champion title, with Matthew Benson as runner-up, Sam Henderson was Under 16 Champion, with Sam Minton runner-up and the Under 19 Champion was Dapo Balogun, with Jamie Fellows runner-up. All qualify for the National Championships
Chairman Inky Moss performed his usual umpire's role and presented the certificates.
Well done all.