COLEBRIDGE PING PONG PASTMASTERS RISE TO THE CHALLENGE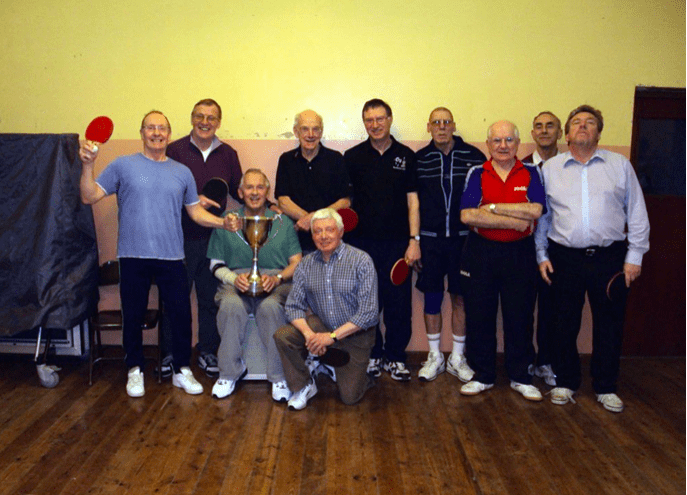 Tuesday afternoons are a hive of activity at Colebridge, as our more senior members endeavour to combine their considerable skills, with the various infirmities that tend to come with old age, and recreate the table tennis that they either played many years ago – or wished they had.
The emphasis is always on fun, with as much physical activity as the body will allow, but occasionally an unusual challenge comes along – and one did last Tuesday, in the shape of the equally enthusiastic band of husbands and wives from nearby North Solihull. The aim was to win the best of 20 sets, as the demand for team places for both clubs meant that the match was 10 aside, each playing 2 sets of 21 up, best of 3 games.
It should be mentioned that this match was the return fixture, following a Colebridge visit to Chelmsley Wood last November. With the home team having the choice of match format, our team then found themselves against a spirited collection of doubles experts and the less said about the resultant whitewash the better. Hopefully an all singles match this time would help restore the balance – and so it proved, with Colebridge Supervets winners by 17 sets to 3.
An enjoyable and convivial afternoon for everyone with special thanks to the providers of the splendid refreshments, which included tasty salmon sandwiches kindly produced by Mrs Dyer.
The photo of the winning team with their 'borrowed' trophy is below.