Colebridge Eagles 8 Smithereens 2.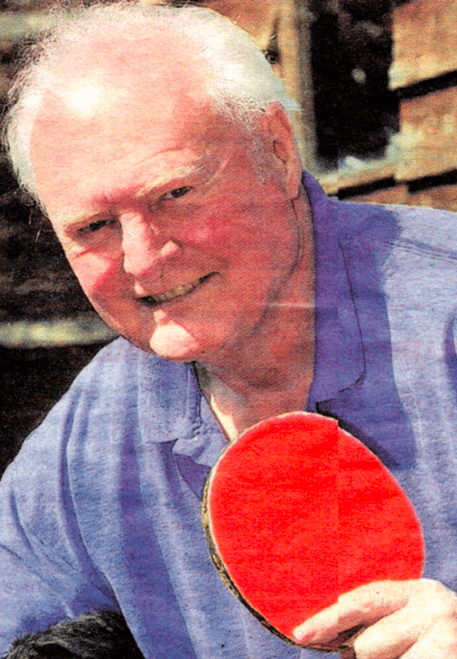 Unlike Peter Jacksons latest cinematic magnum opus " The Hobbit " ,  Division Two fixtures do not take interminable hours to complete , and neither do you have to wait twelve months for the next instalment .
The latest twist in the labyrinthine imbroglio that is the title chase came last night at Colebridge , as a Bernard Oliver inspired Eagles thumped Smithereens 8-2.
There were no pointy eared Elves in evidence , or hairy footed Hobbits ,just the stout yeomen of Smithereens , a team which comprised Association chairman Steve Smith , obdurate penholder Dave Whittingslow and counter-hitter Karl Oliver.
The Eagles were represented by Bernard Oliver , combination player Dean Hicks and Mike Evetts.
The match started with a Father/Son contest , a tense affair , which ended in victory for hard hitting Dad in straight sets , a manner of victory which was to be repeated as the evening progressed.
The contest continued in similar vein, with Eagles successes , at the half way point the score was 4-1 in Eagles favour , Smiths score coming through the wily retrieving qualities of Dave Whittingslows bat.
Eagles continued to press , with a straight set victory , including an epic 17-15 third set , in the doubles, courtesy of Hicks and Oliver.
Bernard Oliver , the Rotweiler who ages like a fine Rioja , played with real spirit to overcome Dave Whittingslow in five sets. The Rotweiler is a man who is never happier than when he is pasting his opponent with aggressive , fierce drives on either wing but it should not be forgotten that his retirement schedule revolves around the practise table , and it's this regime that has produced such eye catching results whilst well into his eighth decade.
Dave Whittingslow gave the boys from The Black Country real hopes of salvaging a point with his four set victory over Dean Hicks , it was not to transpire however , as for the first time this Winter they traversed the M6 without an additional point to their tally.
An enjoyable evening , in excellent company , and thanks must be extended , yet again , to Pat Oliver for providing such a toothsome selection of pastries to accompany the mid match tea break.