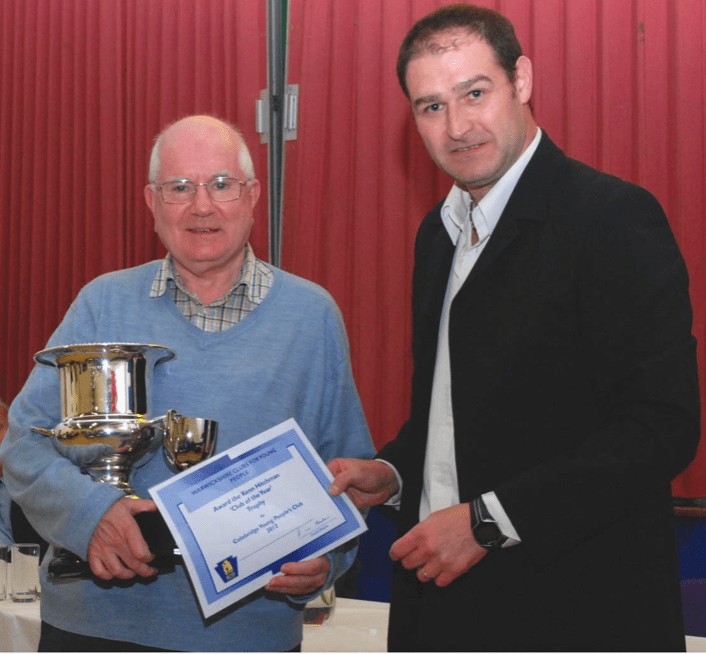 At their AGM on 17th October, The Warwickshire Clubs for Young People presented their Kenn Hitchmann 'Club of the Year' Award for 2012 to Colebridge Young People's Club, in recognition of the Club's continued development and its members' successes at County and National levels.
In presenting the award to Club Secretary and former Leader, Neil Wheatley, WCYP County Director Rob Sabin said that their choice also acknowledged Neils' contribution to the Club during his 22 years in charge of the Colebridge activities.
The attractive trophy was accompanied by a certificate and a cheque for £100.