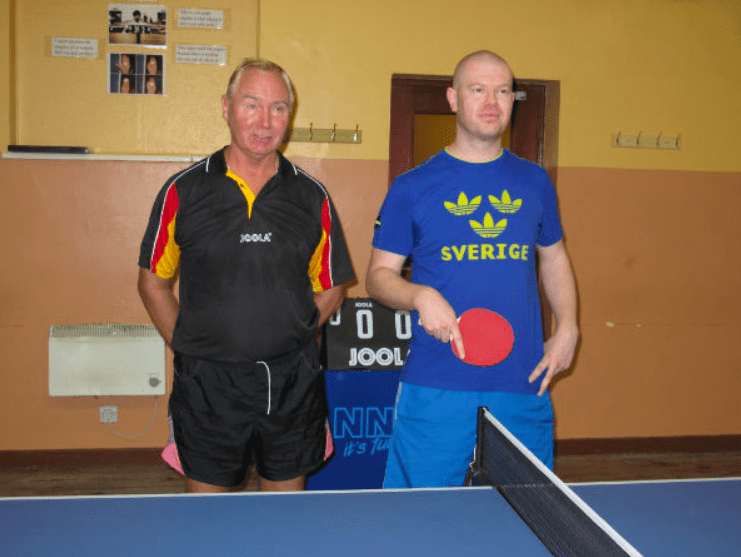 Roy Prosser , a Colebridge member for over fifty years , enjoyed a vintage day at Colebridge today ( May 27th ) , beating Ian Ferguson in two closely contested 21 point games, in an enthralling final of the inaugural Colebridge Hard Bat Tournament.
Roy rolled back the years with a master class in controlled forehand drives and smashes , and although Ian displayed the deft touch and wide variety of strokes for which he is renowned , his attacking options were severely curtailed with his £1.75 bat ,and he had to settle for second place on this occasion.
In the consolation final Tim Fell overcame Alan Hall, although Alan could , and did , hit winners on both wings , they were not enough to beat the awkward blocking style of the left handed Fell , who concluded his win with a magnificent attacking drive.
An excellent days sport for all Colebridge members , both young and old , which was thoroughly enjoyed by all participants.
A special mention must be made to thank Kate Hughes ; whose hard work and organizational flair made the day run so smoothly.
Following this successful day it's been decided that the Hard Bat Tournament will be an annual event.